Data Ad provides organizations with fast, data-driven solutions to their omnichannel marketing needs.
Industries We Serve
While we offer marketing strategy and execution for a variety of industries, we're particularly focused on the life sciences sector, including:
Pharma
Healthcare providers, such as labs, hospitals and public sector
Patient support providers
Decades of Experience,
Modern Approach
We've been servicing our clients' marketing needs for over 40 years. While we started with printing and direct mail, as a multigenerational company, we've continued to grow and evolve, regularly integrating proven new technologies and channels.
Data is, and always has been, at the core of everything we do, hence our name. We partner with industry leading data and insight providers, giving us access to the most up-to-date healthcare lists, complex social listening outputs and next-level analytics.
But strategy and execution are where we really shine. We know how to make sense of the information and use the insights to help organizations deliver the right content, through the right channels, to the right audience at the right time. And we can take care of all the moving parts of your campaign in one location.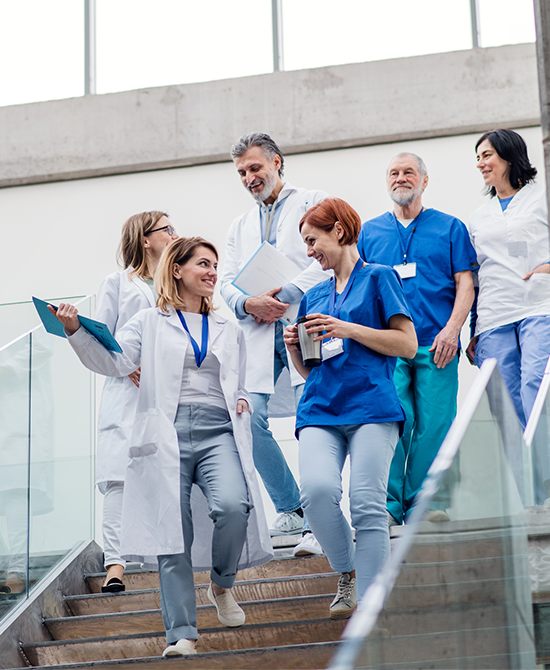 Turnkey Service from a Responsive Team
Turnkey service can mean a lot of things. To us, it means that we sweat the details and truly take the ball from your hands when it's time to execute your marketing campaigns. You can avoid the stress that comes from dealing with multiple suppliers and vendors, because, from printing to fulfillment, we make it all happen in-house.
Our responsive team is proactive when it comes to project management and always available with feedback and information to keep your project moving forward. We have the agility and capacity to deliver initiatives quickly and pivot when needed, helping you make the most of your marketing resources.
Reach your key targets in the healthcare industry