Digital Marketing Execution
Our team offers marketing automation support services to help you execute your digital initiatives as efficiently as possible.
Support for Your Digital Activities
Think of the Data Ad team as an extension of your marketing department. We'll help you optimize your digital touchpoints and execute your content and digital marketing initiatives quickly.
From journey design to trigger marketing, we have the experience to turn your digital ecosystem into a well-oiled machine. We then use data and analytics to continuously finetune campaigns for maximum engagement.
Marketing Cloud Management
Data Ad provides ongoing management of marketing platforms. We can administer your existing marketing cloud or provision one for you.
Journey Design
Journey design involves mapping interactions and touchpoints between channels to create tailored customer experiences.
Email Campaigns
Our team can execute all of your email outreach initiatives from mass email blasts to personalized communications.
Analytics & Reporting
We offer contact-level activity reporting throughout the journey, giving you the flexibility to pivot as needed.
Social Media Engagement
We're experts in reviewing and understanding the most complex social listening outputs and using the intelligence to deliver more effective social campaigns.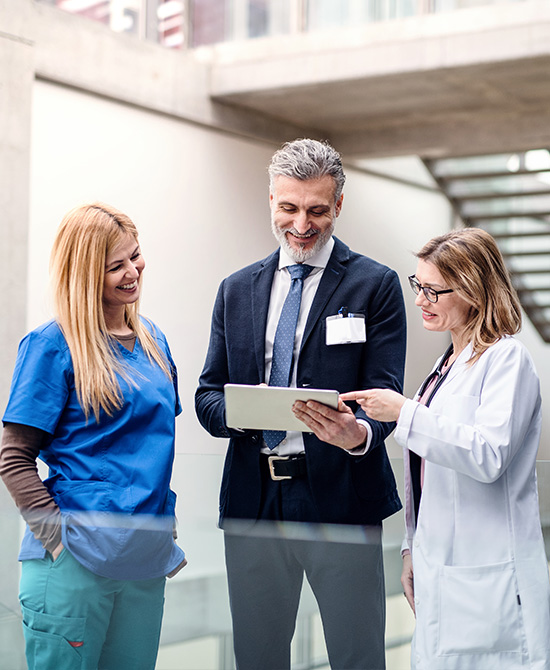 Data Ad will partner with you to implement industry leading technology rapidly and flexibly across multiple business units for a fraction of the cost of enterprise-driven solutions.

By considering all of the measurable digital and non-digital touchpoints along the customer journey, we're able to seamlessly integrate the right channels for each audience segment.

Your organization will benefit from an agile team available to quickly move from journey design, to project execution, through to campaign measurement. We're here for you when you need us.

You'll have ongoing visibility into campaign performance via flexible reporting mechanisms for all stages of the recipient journey. We also use regular metric reviews to optimize interactions and improve engagement.
Reach your key targets in the healthcare industry